Here are my reviews of some of the top meal replacement shakes that are out there. I've tasted and graded all of the shakes based on a number of different factors. Just click on the one that most interests you to find out some more details.
SlimFast was one of the original meal replacement shakes. I still remember their old commercials, where they talked about having a shake for breakfast, another one for lunch, and then a sensible dinner. But nostalgia aside, how do their shakes stack up to competition? Read my review and find out. PRICE: A+ It costs $17
[... Read More]
Isagenix Isalean shakes have been getting more and more popular. I personally had no idea why, since I'd never tried that meal replacement shake before. So I thought it was about time that I did. Here's my review. PRICE: B You can buy a tub of Isagenix for about 40 bucks. That'll get you 14
[... Read More]
I'd heard that IdealShape was supposed to be a pretty decent meal replacement shake. And since it's cheap (which is explained more below), I figured I'd review it. Here are my thoughts. PRICE: A+ IdealShape is one of the most affordable shakes that I've looked at. You can get a 30 day supply for just
[... Read More]
I had never heard of Labrada Lean Body shakes before. But after some friends told me about them, I thought it was only fair to check them out. Here's what I found. PRICE: B+ Losing weight shouldn't cost a fortune. So whenever I find a meal replacement shake for less than 40 bucks, I'm happy.
[... Read More]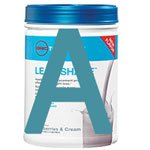 I have to admit. I'm a little biased when it comes to GNC.  I've always been a big fan of their products, so I've been dying to try out GNC Total Lean meal replacement shake.  I had my fingers crossed in hopes that it wouldn't disappoint.  Here's my review after the taste test. PRICE:  A
[... Read More]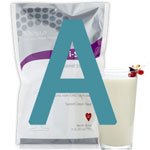 I've been hearing a lot of good things about Visalus meal replacement shakes, so I thought it was about time that I try it out for myself.  Here's my review. PRICE:  A You can buy Visalus shakes a la carte for $45.  That gets you 30 servings, which comes to about $1.50 per meal.  If
[... Read More]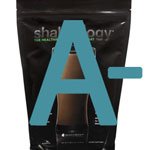 I've been hearing nonstop about the Shakeology meal replacement shake. It falls under the BeachBody line of products, which I'm already a big fan of.  The only thing that held me back from running out and buying this shake was the price (which you can read about more below).  I finally bit the bullet and
[... Read More]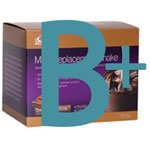 Advocare meal replacement shakes have been around for a while now.  So I thought it was about time that I had a taste test.  Here's what I found out: PRICE:  B- You can get 14 servings of Advocare shakes for about $45.  That comes to about $3.20 per meal.  That's a little bit on the
[... Read More]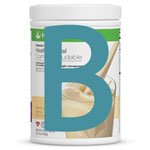 Herbalife has been making weight loss products for years, so I thought it was time that I finally gave them a fair shake (no pun intended).  Here are my thoughts on Herbalife's meal replacement shake. PRICE:  A+ You can find Herbalife meal replacement shakes on Amazon for about $30 bucks.  That'll get you 30 servings,
[... Read More]